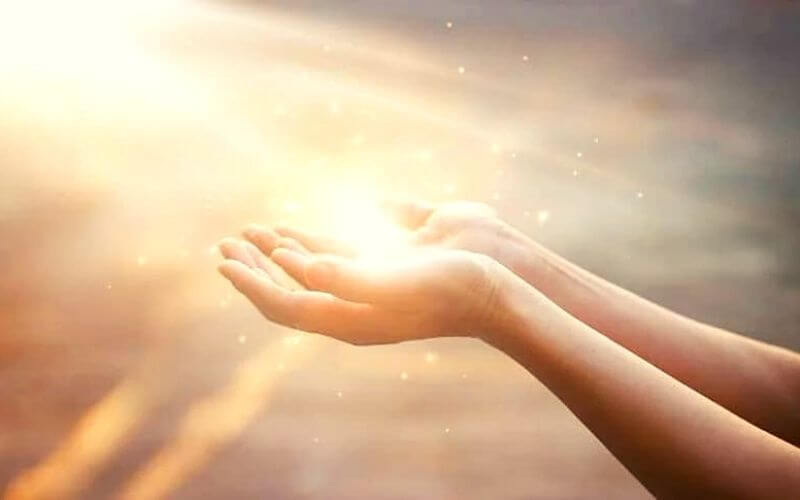 The myth of the law of attraction and the evils of positive thinking
The theory of positive thinking is based on the idea that our life is the simple reflection of our thoughts: by controlling them, we could have everything we want. Our difficulties come from the fact that we think negatively. The solution brought by positive thinking is to control negative emotions and thoughts, to suppress them and to have only positive thoughts, in order to direct our life towards success and happiness.
Positive thoughts can indeed produce positive emotions (although not systematically), "the universe is not at our disposal". Moreover, can we really control our thoughts?
The myth of control
Ilios Kotsou argues that being able to get rid of uncomfortable, so-called "negative" thoughts and replace them with pleasant, so-called "positive" ones is not so obvious.
Ilios Kotsou cites an experiment by Daniel Wegner, a professor of psychology at Harvard, in which he asked individuals to verbally describe what was going through their minds for five minutes after being told not to think about a polar bear. These individuals were divided into two groups:
in the first group, individuals were instructed to try, while continuing to describe what was going through their minds, not to think of a polar bear (each time they thought of a polar bear, they were instructed to press a button); then, for an additional five minutes, they were instructed to do the opposite and think of a polar bear.
In the second group, the instruction was reversed (individuals were first asked to think about a polar bear and then to stop thinking about it).
The study showed that the participants thought about the polar bear much more when they were asked not to think about it. Wegner concludes that the attempt to suppress a thought leads to an intensification of it: this is called the "rebound effect".
Risk of creating an obsession
Ilios Kotsou goes on to write that a good way to create an obsession is to pay exaggerated attention to all our thoughts and to find one that makes us feel ashamed ("I shouldn't have this thought, why can't I control it, I do everything to control it but I can't"…).
Shame is dangerous for our mental health:
Shame is assigning the label "I'm bad" (rather than separating the identity "I suck" and the action "I did this");
shame is destructive to self and others because the pain of shame makes one more likely to engage in self-destructive behaviours or to abuse and shame others
Shame erodes courage and fuels demotivation. To obsess over a thought is to convince oneself that it is terrible to have that thought, that it is truly undesirable and that it absolutely must go away so that it does not have harmful consequences and ruin our day, or even our life! But, as seen above, suppressing our thoughts is not so easy!
Here again, Wegner conducted an experiment to validate this mechanism: he asked a group of participants to choose a person from their entourage with the instruction to think about what they wanted before going to sleep, except for this person precisely. A group of control participants were not given this instruction (they were not to suppress this thought). When they woke up, participants were asked to write down their dreams. It appeared that thinking about the person increased his or her presence in the dreams of members of both groups, but this effect was exacerbated by the fact that they were trying not to think about it!
It is difficult to control one's thoughts and it is even more difficult when a person is not well
We are not so naive as to not have noticed that it is better and more pleasant to think positively. But if it were enough to want it to happen, as the proponents of positive thinking suggest, we would simply not need these books! – Ilios Kotsou
If it were so easy to "get rid" of negative thoughts, there would be very few depressed people.
Positive self-suggestion: a risk for people with low self-esteem
In a Canadian study, Joanne Wood, a teacher-researcher in psychology, tested the effect of positive self-affirmations. She compared a group of participants with low self-esteem to another group with high self-esteem. All participants were asked to write down any thought or emotion that came to mind for 4 minutes and then the researcher measured their mood. To evaluate the effect of positive self-suggestion, Joanne Wood divided each group in two:
In the first group, a bell rang every 15 seconds and the participants had to repeat to themselves at this signal: "I am a person worthy of being loved";
In the second group, no instructions were given.
The people with low self-esteem felt even worse after repeating this sentence. On the other hand, it worked a little bit for those who already had a good self-esteem.
Ilios Kotsou amusedly deduced: "Positive self-suggestion works… only for those who do not need it!
The guilt
The ideology of positive thinking can have the "perverse" effect of placing all the responsibility for a situation on the individual to the detriment of social determinants and the context, writes Kotsou.
Kotsou thus regrets that employees in a situation of professional exhaustion are encouraged to follow a positive thinking course instead of trying to improve their working conditions…
The proponents of positive thinking tend to forget that the environment in which we live has a considerable impact on our lives.
When a belief becomes an ideological prison and puts health at risk
Ilios Kotsou regrets that beliefs in magical thinking can create unrealistic expectations of recovery that can lead a sick person to neglect or abandon a treatment prescribed by a doctor. He adds that, until now, no scientific research has been able to show conclusive effects of positive thinking.
Moreover, making positive thinking an ideology risks leading us to a state called "cognitive fusion". This state occurs when we are no longer able to distance ourselves from our mental states and become slaves to them. A thought, a belief, when taken literally, influences and modifies the perception of reality as well as our behavior. Being in fusion with our thoughts narrows our possibilities and hinders our choices. Combined with the cognitive confirmation bias, our mental flexibility and critical thinking become increasingly reduced.
Believing in ideologies can blind us to the risk of no longer allowing us to take the necessary distance from our emotions and thoughts. – Ilios Kotsou
Moreover, Ilios Kotsou reminds us that we all want to have a positive, stable and secure sense of identity (social identity theory). This leads us to value and defend what this identity depends on (identification group, ideas, material objects, symbols of belonging…). This defense is unfortunately often done at the expense of those who are not part of it or who do not adhere to this idea.
Thus, Ilios Kotsou warns us of the dangers of this "navel-gazing": the more we identify with something (here the law of attraction), the more this thing freezes us, closes our identity to a few limited descriptions of ourselves, locks us up and cuts us off from contradictory experiences and the learning that we could do from them. It is like clinging to the story we tell ourselves about ourselves, against all odds… making the bed of violence.
What about ethics?
Positive thinking has no ethical value in itself.
One can wish to be rich without developing a state of compassion (at the risk of crushing others), one can wish to be loved without seeking to become a more empathetic, more "lovable" person…
Seeking to cultivate a loving relationship with a disrespectful person or by being disrespectful oneself brings neither meaning nor pleasure. Keeping a job that offers degrading working conditions goes against happiness, as well as being a company manager and offering degrading working conditions (even while offering meditation sessions on the side) or resorting to harassment (while displaying progressive values on the company's website).
The role of "negative" emotions
The importance of cultivating emotional intelligence
There is no reason, either sociologically or psychologically, to separate positive and negative emotions. Life is made of mixed and ambivalent feelings and emotions are all messengers in the service of life.
It is useful to know what emotions are for and what their true nature is. Healthy emotions last a few minutes (rarely more than 5 minutes) and are physiological reactions that serve human life by drawing attention to unsatisfied basic needs (whether emotions last longer, they are something other than primary emotions: stress, socially learned parasitic feelings, elastic emotions or traumatic memory).
Each emotion is felt in connection with different causes and needs:
cause => frustration, injustice, powerlessness, violation of integrity (psychic or physical)
need => listening, understanding, energy discharge, change, repair
cause => loss, separation, failure
need => comfort, acceptance, emotional expression (ex: crying), unconditional love
cause => danger, unknown, insecurity, threat
need => protection, help, understanding, security, reassurance
cause => success, wonder, encounter, gratitude;
need => sharing, connection, joy
cause => harmfulness, disrespect for physical integrity (including rape)
need => security, respect, acceptance of emotions, justice
cause => non alignment with values, mockery, judgment
need => restoration of self-esteem and personal value, acceptance, unconditional love.
Accepting unpleasant emotions is a component of happiness
In the MRI study "Putting Feelings into Words", participants were asked to look at images of people whose faces carried strong, visible emotions. The brain's amygdala (an emotional center in the brain that detects and alerts to danger) was activated based on the emotions depicted. But when these same participants were asked to name the perceived emotions, the prefrontal cortex (the brain's decision-making and reasoning center) then activated and reduced the impact of the amygdala. In other words, recognizing and naming emotions reduces their impact.
Naming emotions is the opposite of repressing, denying or burying them: it is precisely the fact of trying to suppress emotions that will increase their impact ("everything that is not expressed is printed").
Neurosciences invite us to gain in emotional intelligence:
identify emotions (especially through body sensations that alert us to the presence of such and such an emotion – see here)
understand emotions (we tend to confuse the trigger (e.g. a remark, a criticism) and the emotion itself (e.g. anger, fear, sadness). Moreover, emotions are like visitors who alert us to an unmet need and leave when the need is met.
Expressing emotions (putting words to emotions allows them to be expressed in a constructive way to bring about the satisfaction of the unsatisfied need and a return to balance. Expressing emotions to the right person, at the right time, in the right way and at the right intensity is not easy!)
Ancient methods have largely preceded us in this field: mindfulness consists precisely in accepting emotions as they arise without trying to chase them away but by welcoming them as visitors. Mindfulness also proposes to welcome the present bodily sensations by naming them and by fully feeling the manifestations without trying to censor or judge anything.
Replace denial of painful emotions with empathy
Often, a person who tells another about his or her worries is not asking for a solution or advice, but simply needs understanding and empathy, i.e. a "friendly" ear or a shoulder to cry on.
Every human being, male or female, wants to be understood and empathized with, expects emotional connection rather than advice, judgment or minimization of their problem. This empathy can take the form of self-empathy.
Thus, in any human relationship, the role of each protagonist is not to solve the other's problems (especially not by chasing them away with "be positive/think positive") but to offer support, relief, empathy by validating their emotions, by giving them the right to be sad, angry or even afraid.
It is possible to use a metaphor
when we want a flower to grow, we do not order it to grow, we water it, we take care of the light to which it is exposed, we possibly enrich its soil. In the same way, when we want a person to bloom, we cannot just order him to bloom. We need to nurture them here too: with listening, empathy, emotional validation, support, presence.
When belief in the law of attraction takes the place of working on traumatic memory
Many people who engage in personal development based on beliefs such as the law of attraction or the power of positive thinking wish to give meaning to their lives and of course to get better, to reduce the level of psychological suffering. These beliefs act (sometimes) as a remedy but unfortunately often mask the origins of the malaise (as if we were treating the symptoms of an illness – like a fever – but not the symptoms – in this case, the traumatic memory).
Giving meaning to one's life is as fundamental a need as the need for certainty and control. Beliefs in the Law of Attraction or positive thinking have a psychological role in the personality of people who hold on to them: they provide certainty, control and meaning. This reminds me of the stress model developed by Sonja Lupien, neuropsychologist. She developed the SPIN model, with each letter corresponding to a major stressor.
Thus, believing in these "laws" would mean being able to control these stressors to maintain one's mental health. However, accepting to confront one's traumatic memory would make it possible to treat both the symptoms and the origins of the malaise.
Similarly, Anthony Lantian, Ph.D., writes that people who intensely seek to distinguish themselves from others tend to feel a strong attraction to what is presented as secret or unattainable. This probably explains the success of Rhonda Byrne's book promoting the Law of Attraction, entitled The Secret (this title is probably not chosen by chance… marketing, when you hold us :)). However, working on the traumatic memory would make it possible to put back in its rightful place the need to feel special by reconnecting to one's value as a human being, which is enough as it is.
To censor the so-called negative emotions (sadness, fear, jealousy, shame and especially anger) is to deny the political nature of emotions
Eva Illouz, sociologist and author of the book Happycratie, denounces the fact that to erase the so-called negative emotions (sadness, fear, jealousy, shame and especially anger), is to deny the political nature and the social function of these useful emotions.
This is because every emotion provides essential information on the way in which the individual constructs his or her life story, his or her way of forming relationships, of evolving in his or her social environment, of withstanding pressure, of seizing or not seizing his or her chance, of facing up to trials. All emotions also provide valuable information on what drives individuals and groups to act, to come together, to mobilize. – Eva Illouz
On the other hand, the Law of Attraction and positive thinking encourage us to censor the emotion of anger, which is perfectly legitimate. We have every right to be angry (just as we have the right to be sad, to feel discouraged or to be afraid). Anger is at the root of uprisings against oppression, injustice, lack of recognition – against any form of social contempt or denial of the person, of infringement of human dignity. Anger is not synonymous with violence.
To achieve goals, it is better to anticipate the obstacles (the means) than to visualize only the success (the end)
Yves-Alexandre Thalmann, psychologist and trainer, criticizes positive thinking (or law of attraction) as it is often proposed. He writes: "Thinking positively can only be recommended, if only for the pleasant emotions it arouses. But avoiding negative thoughts under the pretext that they could attract problems is counterproductive advice".
Yves-Alexandre Thalmann therefore proposes an approach that allows to generate positive emotions (having a positive influence on the mood) and at the same time motivating elements (visualizations of the process).
For him, tools such as positive thinking and visualization can be effective in achieving a tangible goal on one condition: integrate the obstacles (and therefore the so-called negative emotions) rather than avoid them. Indeed, when faced with an obstacle, the brain comes to life to find solutions to overcome it: it is precisely this that is a source of reflection and effort (and not the fact of imagining oneself in a successful situation since the brain does not need to mobilize resources that allow success to be achieved, as these have already been reached!)
This proposal to anticipate obstacles allows us to reintegrate personal responsibility into the process by having in mind the objective to be reached (source of pleasure) but also the behaviors to adopt in case of obstacles.
Indeed, neuroscience has shown that making a decision reduces anxiety (in addition to helping solve problems!).
However, decision making is not easy. Neuroscience emphasizes the "good enough" nature of a decision. It is not necessary to try to make a perfect decision to solve a problem (perfectionism causes stress and stresses the amygdala). It is the firm decision making that sends the message to the brain that things are under control.
A good enough decision is almost always actually good enough!
Furthermore, the act of deciding increases the pleasure felt. Making a decision induces a change in the attentional circuitry and in the way one feels about the problem. This leads to an increase in the activity of dopamine, the reward hormone. We feel happier when good things happen to us as a result of decisions we have made and actions we have taken than when these good things happen to us by "chance" or through the actions of others.
When we are confronted with a decision that we have undergone or that we make under the weight of social conventions ("you should do that", "we have always done it this way, "it's true that I should…"), the reward circuit is not activated in the brain… it is rather the stress circuit that is activated!
Decision making includes creating intentions, setting goals, developing strategies to achieve them, and re-evaluating options upon completion. All of these mental processes involve the same neural circuitry in the prefrontal cortex. Engaging the prefrontal cortex (the thinking brain) reduces the impact of the amygdala (the emotional center that runs logical reasoning).
Cultivating ethical values!
The combined practice of Nonviolent Communication (NVC) and mindfulness can be a path to a life guided by ethical values.
Mindfulness is alive when it is combined with ethics in a dynamic of vision, speech, thought, action and effort. It is about being fully present in the moment, at any time (when walking, when listening, when speaking…). It is precious to stop to gain discernment by creating conditions with the body to connect to oneself and to others (notably through breathing). Mindfulness does not aim at "calming" but has pacifying virtues and allows to live what happens in oneself (sensations, emotions, thoughts) in order to better understand the messages of the body and to listen to them.
Nonviolent Communication
(NVC) is a philosophy of living that is part of a heart-to-heart communication, which puts the quality of the relationship at the center. The NVC process is based on the four OSBD steps (observation, emotion, need, request).
These four OSBD steps are to be considered as a language to be "re-educated" rather than a language to be spoken, to be expressed as it is in an interaction with others.
The four OSBD steps allow us to differentiate between empathic understanding of reality from a cooperative perspective and judgmental, accusatory understanding of reality from a power play and demanding perspective.
The four OSBD steps are a deconditioning tool to separate judgments from observations, thoughts from emotions, accusations from needs and demands from requests. These four steps aim to separate thoughts from the rest of our personal experience. This language is therefore internal and allows us to be clear with what is in us.
The OSBD process serves to listen and recognize what is alive in oneself and in others. To this end, the lists of feelings and needs are tools for recognition and identification (admittedly sometimes incomplete, to be enriched and modified if necessary) which provide a basis for common reflection that can be understood by all. The more we enrich our language, the more we are able to think about the concepts, here of feelings and fundamental human needs.