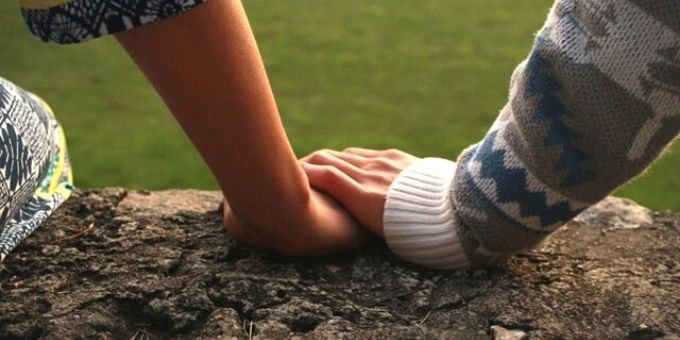 How to find love: 5 questions to ask yourself
To love and be loved is the deepest desire of each of us. But how to find the person with whom to live this love ? How to meet, recognize each other, build a happy and, if possible, lasting love relationship? To find your way, take a GPS and ask yourself the right questions.
Faced with a girl who makes his heart beat, Tim feels shy and awkward, paralyzed on the spot and totally unable to express his feelings.
Clara dreams of being loved as she is, but doubts her ability to please. Less beautiful than her friend Elise, less thin than the top models of the magazines.
As for Candice, she almost forbids herself to believe in love. "Everything seems so complicated to me. I have already experienced disappointments and I don't want to suffer anymore."
However, all of them ask themselves THE question without daring to say it: how to find the one with whom to live this love with a capital A? It's hard to find a single answer when life will invent a thousand paths. However, five lines of thought can help you find your way.
1/ What kind of love are you looking for?
What kind of love do you dream of? A one-night stand, an intense adventure "just for the vacations", a "boyfriend or girlfriend so as not to be alone, a continuing relationship "and more if you like." It's better to be clear with yourself, given the many meanings of the word "love.
"The deepest desire of the young people we meet is to live a stable love relationship, to build a lasting couple and a family", notes Gwénola D., a speaker on affectivity in schools.
And this remains true for many adults, if we are to believe the results of a survey conducted for Valentine's Day among 1000 singles looking for a soul mate: 58% of them are looking first for a "faithful" person, but also "sincere" (49.9%) with whom to share human values and build a life project, even a family.
If this is your project, the means to achieve it will not be the same as if it is only about living a "love affair."
2/ Should you try to seduce?
This is a question that most shy people ask themselves, or those who doubt their ability to please. Others, on the contrary, make the most of their physical appearance and their natural "charms", with the opposite risk of multiplying the number of conquests… without managing to establish a serious relationship.
Everywhere I went I spotted the hottest girl," says Eddy, "the one who attracted all the eyes, as much by her outfit as by her looks. But I quickly became 'saturated' with this little game that led nowhere. I told myself that if I didn't want to end up as a 'handsome old man' who was a heartthrob but dramatically lonely, I had to see things differently. "
Certainly, the survey already cited shows that singles are also looking for charm (26.8%), a positive attitude towards life (22.5%), and a pleasant physique (19.7%) in the "ideal spouse".
So there is no question of evacuating the physical dimension of the love relationship, as Catherine Deville an emotional counsellor trained in the Teenstar pedagogy, explains. But if you want to build a great Love, the body, of course, cannot be enough, it is the whole person who will be engaged.
So, should we try to seduce? "The idea is to be at peace with your body, to maintain it, to take care of it, explains Clara steeven, psychologist and coach. But you must also feel beautiful inside, and adopt a positive attitude with yourself".
In the end, it is not a "dating technique" that will lead you to love, but the ability to gradually build a relationship where you can tell and show yourself as you are, share your ideas, your dreams, your inner world. Then the "charm" can really work.
3/ How to meet people?
Between websites of all kinds and the circumstances offered by life (studies, activities, work, parties, etc.), there is no lack of opportunities.
But if you are looking to build a "serious" love relationship, be coherent: don't look for the woman of your life on a site oriented on one night stands. Why expect from the other what you don't do yourself? "If you are looking for a long-term relationship on the internet, don't hesitate to let it be known from the first exchanges. "It is necessary to be cash, to announce at once the color to the person in front", advise Victoria Herzog, marital adviser.
Still a teenager? Let life take its course and concentrate on your projects, your friendships, deploy your talents and your personality: this way, you'll finish building yourself, which is a better preparation for love than trying to form a "baby couple" too early. Make deep friendships, travel, forge your values.
"Love comes when you are ready to receive it and give it fully"
"Love comes naturally when you are ready to receive it and give it fully, answers a psychologist to a 17-year-old girl who complains on a forum about not having a boyfriend: In fact, we only give what we have, therefore, fill yourself with beautiful life stories, reading, study, very diverse friendly human encounters. You can then bring them to your future couple!"
Very often indeed, great encounters are made… when you don't think about it, because you discover that someone is walking a bit on the same road as you, that he shares interests, ideas, but also attracts us by his personality…
4/ How to know if I really love him ?
How to find love : the 5 questions to ask yourself
Once you've met someone, the path doesn't always go in a straight line. After the love at first sight or the great emotions of the beginning, one can be disappointed or have doubts.
If tensions or arguments arise, many people think they made a mistake. "It was not that, "It was not made for me… "Very often, young couples confuse love with an emotion, or a pure feeling. They idealize love and get scared as soon as their feelings change.
It takes a little time to grow together, to get to know each other and to communicate in depth. The first feeling can then deepen, take root, accept, sometimes, disappointments and frustrations… Attraction then becomes real love because we learn to love the other as he or she is, and not as we would like him or her to be.
5/ How to make this love last?
Another big question. Here again, nothing is automatic: the duration, which often goes with fidelity, can only result from a choice and a common project to build as a couple.
Do you want to form a lasting couple together? Be faithful to each other? Get married or make another commitment? Build a family? Nothing is obvious nowadays, so, more than ever, you will have to talk about these subjects together, don't be afraid to say your ideal, to talk about your values…
This first allows you to verify that you are on the same wavelength. If this is the case and you want to build a common project, don't be afraid to commit yourself, even if you can move forward step by step. If not, don't be afraid to break up… to make yourself available for another meeting. Put the GPS back on your course, believe in yourself and set your course towards this great Love.