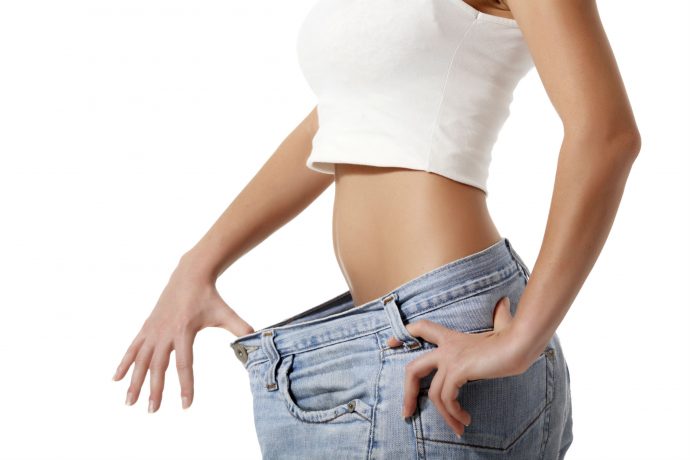 LOSE WEIGHT EASILY THANKS TO THE LAW OF ATTRACTION
You are looking for tricks to lose weight easily after trying everything: intensive fitness sessions, grandmother's remedies like lemon juice every morning. Have you paid a certain amount of money for a program that promises you mountains and wonders with quick and easy weight loss?
In spite of all these efforts, and even after losing 5 kilos, the rebound effect caught up with you and you regained it very quickly?
In the following, you will learn how to manifest weight loss with the law of attraction.
THE LAW OF ATTRACTION: A SIMPLE SOLUTION WITH FAST EFFECTS
As you probably know, your subconscious plays an important role in your life. It acts on your thoughts, and your thoughts affect what you will receive from the universe.
Learn how to use the Law of Attraction. Visualize your body, your reflection in the mirror with your ideal weight. It's simple, you act as if you've already lost that weight. And above all, be positive. Indeed, you emit a vibration, and the universe sends you back what you asked for. If you firmly believe in it, you will get what you want, and maybe even more.
Here are the steps to follow to succeed in losing weight thanks to the law of attraction:
THE STEPS TO LOSE WEIGHT QUICKLY THANKS TO THE LAW OF ATTRACTION
CHANGE YOUR RELATIONSHIP TO FOOD
You've tried everything: diet, sport, grandmother's remedies without any convincing results. This is normal, since it happens in your subconscious.
You have acquired eating habits since your childhood, good or bad, in the family, in the canteen, at work with stress.
You have always eaten fast and don't know how to do otherwise. Or on the contrary you take your time but this does not prevent you from gaining weight because you do not eat consciously.
In the same way that too much food is ingested because of habits that you have often acquired over a long period of time through mimicry or because you have episodes of anxiety.
Programming of your subconscious mind has taken place, which has led you to gain weight that is currently undisplaceable.
Become aware of your relationship with food by noting, for example, what you eat each day, meal and snack times. By being visible about your eating habits, you will be able to approach this topic in a positive way, and the law of attraction will help you lose weight.
For example, you will be able to think about what you could eat to enjoy a healthy diet. You will be more attentive, and you will find tips to lose weight and grandmother's remedies that this time will work for you.
Because your thinking will be focused on a positive outcome.
RESPECT AND LOVE YOUR BODY
Something you may not know but that will change your life and trigger rapid weight loss, the Law of Attraction will help you in your journey if you learn to respect your body.
Start by loving your body, loving yourself and you will emit a positive vibration through your thoughts and actions. This will help you reach your weight loss goal.
It's up to you to take the reins to get slimmer quickly.
Your thoughts and the way you perceive your body are determining factors in your weight loss process. What is ingrained in your subconscious since you were young prevents you from losing weight if you have negative and devaluing beliefs.
Know that these preconceived ideas can change, using your subconscious mind in a positive way with the law of attraction.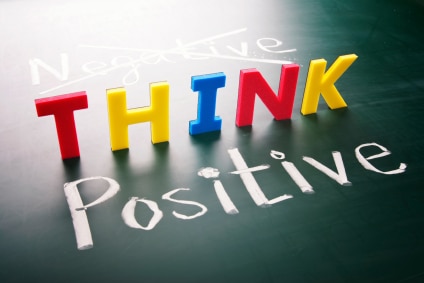 USE POSITIVE THINKING
If you think you'll be happy when you reach your ideal weight but you get stuck on a negative view of your body, it won't work.
Have you noticed that when you get up on the wrong side of the bed, you're in a bad mood all day long and you think you're in a bad mood because only unpleasant things happen to you? On the contrary, with a cheerful mood people seem more pleasant, smiling, you feel light.
You have unknowingly emitted a vibration towards the universe, and it sends your thoughts back to you. The positive attracts the positive. The negative brings you a negative result.
This form of energy is transmitted to the universe, and this has an influence on what you will get as a result of your unconscious request.
Above all, do not focus anymore on everything negative concerning weight, calories, fat, diet, suffering in an intensive sport practice. You are only attracting them with your thoughts.
On the contrary, if you focus on the result, you want to obtain, if you see step by step this evolution, you will modify your lifestyle to achieve this positive result for you.
Have positive thoughts, change the way you see yourself. Use the tools of the Law of Attraction.
STEP BY STEP WITH LAW OF ATTRACTION
BE AWARE
Be aware of your eating habits and what you have learned about food from a young age.
If you have negative thoughts, such as "I have to finish my plate even though I'm not hungry anymore", don't force yourself but enjoy eating your food to your heart's content, learn to stop to feel full. Your relationship with food should become positive, be a source of pleasure and not an obligation.
Likewise, your practice of sports to lose weight must be done with full awareness so that your body takes pleasure in being in action. Think of it as getting back in shape, as a privileged moment of the day. Be aware of its benefits on your body and keep your weight loss goal in mind.
ACT AS IF…
Act as if you have the ideal weight, the physical condition you want to have. If you focus on your current problems, what you don't like about yourself, you will get the same thing, and you won't be able to lose weight.
You will perceive your body in a positive way. You will learn to love it. You become aware of your needs. You get used to seeing yourself as you want to be to get what you want, through visualization.
LEARN TO LOVE YOUR BODY
Believe in yourself, be confident. Learn to love your body. Positive energy will emit a vibration that the universe will receive to send you back what you want. Maintain this positivity, keep your goal in mind.
When you exercise, you need to see this activity as a tool to lose weight and you need to feel good. You are aware of the changes in your body, and you take care of them.
Of course, sports sessions must be adapted to your physical condition and you must enjoy them.
LAW OF ATTRACTION TECHNIQUES TO LOSE WEIGHT
ADDRESS THE UNIVERSE
Formulate a sentence to determine your objective and make your request in a clear and precise manner. This way you will have a feedback in accordance with your objective.
VISUALIZATION
Visualize every part of your body with these 5 or 10 kg less. Take the time to do this visualization. Be precise and make your request with humility and in a positive way.
A recommended technique for this exercise is drawing. Draw yourself with your slim body. Your visualization will be all the stronger. You can proceed in stages, for example, within 30 days. Then in 3 months, 6 months…
THANK THE UNIVERSE
Thank the universe for the feedback you get. This gratitude means that you are emitting the energy of love, and this positive energy will return to you. For example, you can say thank you every night for the good things you get during the day: a good breakfast, your child's smile, the bright sunshine, a little weight off.
These are simple everyday things that you appreciate, and that allows you to emit positive energy.
This state of mind will also encourage you to eat healthily, to make you feel good, and this will contribute to your weight loss. Sadness and negativity, on the contrary, push us to eat very caloric foods, too salty or sweet, which promote weight gain.
MEDITATION
Through meditation, you learn to nourish your soul, to find yourself inside yourself. It allows you to refocus yourself and will avoid the anxiety that pushes you to snack or eat excessively. You no longer feel this lack or emptiness in you. Regular practice is essential.
THE SIMPLICITY OF THE LAW OF ATTRACTION IN YOUR LIFE
In conclusion, the Law of Attraction is a natural phenomenon that we use in our lives often without being aware of it.
Your thoughts, your beliefs, your attitude have an influence on your actions. You can decide your life with your thoughts, your beliefs, your actions. You shape your life, and by doing so you express your desire to lose weight quickly, with positive thinking, and the universe conspires to give it to you.
With the Law of Attraction, based on these steps and exercises, you will lose weight quickly and stay slim.