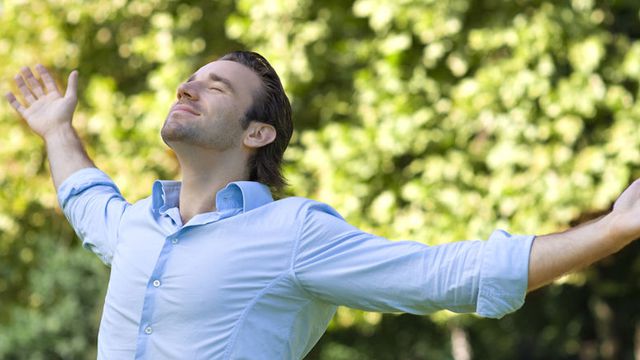 THE BENEFITS OF BREATHING
breathing is our simplest anti-stress tool, available at any time. at home or at the office, it will be used constantly in your daily life, to relax or calm your heart rate or even your mind.
breathing is natural and automatic, but this beautiful mechanism can be broken. stress or anxiety, for example, have repercussions on your breathing rhythm. to regain inner peace, we can act on our heart rate and on the amplitude of our breathing. here are 3 breathing exercises that will help you relax.
YOU TAKE EVERYTHING TO HEART OR YOU ARE PRONE TO ANXIETY? ABDOMINAL BREATHING IS YOUR SOLUTION!
The amplitude of the respiratory movements exerts a massage of the abdominal organs which supports the neuromuscular relaxation as well as the oxygenation of the brain.
Lie down, place your hands flat on your belly button. Inhale gently through your nose while inflating your abdomen, as you fill your lungs and abdomen, think of something that makes you happy, that makes you feel good. On the exhale, and when the diaphragm relaxes, and the abdomen empties, mentally get rid of your anxiety, of what is disturbing you at that moment, imagine that all your worries dissipate when you exhale. The greater your amplitude of inspiration and expiration, the more you will relax. Abdominal breathing is ideal for calming down, calming down in a stressful situation, or even to refocus.
DO YOU GET DISTRACTED AND NEED TO REGULATE YOUR STRESS AND BALANCE YOUR EMOTIONS? CARDIAC COHERENCE CAN HELP YOU!
This relaxation technique is based on breathing exercises that act directly on the heart, making it possible to manage your emotional state and improve your physical and psychological well-being.
Start by breathing slowly and deeply through the belly. Then, inhale for 3 seconds, hold the air in your lungs for 12 seconds, then exhale through your mouth for 6 seconds. Exhale as deeply as you can, taking in as much air as you can. Repeat this at least 3 times. As you do this exercise, focus your attention on the heart area, imagining that you are breathing through it to create a union between your heart and your brain.
NEED TO AWAKEN YOUR SENSES, YOUR CONCENTRATION? USE YOUR FINGERS TO BREATHE!
Sit down. Place your index finger between your eyes and close your right nostril with a finger. Breathe in with the one that is still open. Hold your breath slightly with both nostrils closed, then exhale with the left nostril. Breathe in with the left nostril, breathe out with the right nostril, breathe in with the right nostril, breathe out with the left nostril. Alternate this way 4 times. This breathing stimulates both hemispheres of your brain and thus awakens your senses and helps you to concentrate.
TAKE THE TIME TO BREATHE, YOU WILL HAVE A BETTER DAY!